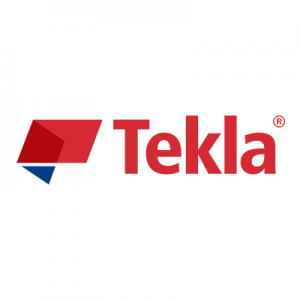 Using Tekla products, from scheme design all the way through to detailed design, one single model covers all your structural analysis and design requirements, encompassing both gravity and lateral systems. There is no need for multiple design models.
The Tekla solution is fully automated and packed with many unique features for optimized concrete and steel building design, so you can compare alternative design schemes, manage changes easily and collaborate seamlessly with BIM platforms.
Because all the structural analysis and design functions are combined into a single solution, there are no additional modules or software packages to purchase, maintain, learn or integrate with.
With Tekla there is no need to write calculations by hand or manage cumbersome spreadsheets; simply access a broad library of automated structural and civil calculations, covering all common elements and materials. And, for total flexibility, you can easily write and distribute your own custom calculations within our software.
Creating professional and customized output is simple and easy, plus you can include any additional information such as sketches and notes. Enhance your Quality Assurance processes and improve consistency across your business and projects.
Tekla Structural Designer (TSD)
Tekla Structural Designer is revolutionary software that gives engineers the power to analyze and design buildings efficiently and profitably.
Fully automated and packed with many unique features for optimized concrete and steel design, Tekla Structural Designer helps engineering businesses to win more work and maximize profits. From the quick comparison of alternative design schemes through to cost-effective change management and seamless BIM collaboration, Tekla Structural Designer can transform your business.
With Tekla Structures you can create accurate, information-rich 3D models that contain all the structural data needed for building and maintaining the structure. Tekla models are truly constructible because they can reach LOD 500 which is currently the highest level of development. High LOD, as-built models minimize costly surprises, RFI's (requests for information) and result for more profitable projects.
You can import, export, and link your data with other software solutions, digital construction tools, and fabrication machinery. Read more about interoperability and our approach to Open BIM.
Tekla Structures is localized to fit your local construction industry standards. The software is available in 17 languages and 32 environments that include predefined region-specific settings and information. We offer local support and training to get started smoothly with the software.
Tekla Portal Frame Designer
The simple approach to portal frame and connection design. The automated design of steel portal frames and steel connections just got a whole lot easier as Tekla Portal Frame Designer and Tekla Connection Designer now integrate with Tekla Structural Designer. Packed with really clever features and functions to make your life easier these specialist tools will help you increase efficiency and design with confidence.
Tekla Connection Designer
Design and detail steelwork connections simply and efficiently. Tekla Connection Designer is the new name for Fastrak Connections. Using the stand alone product you can design moment or simple connections, column base and hollow section connections. If you are using Tekla Structural Designer or Tekla Portal Frame Designer moment and base plate connections integrate seamlessly improving design efficiency. The connection types include:
Moment connections
Column base connections
Simple connections
Hollow section connections