When it comes to training, it's important to cover the basics and set a good foundation. However, only covering the basics or "check-the-box" solutions could leave your people short on skills, as the content often lacks the connection back to their specific job roles and responsibilities. When learners can't connect the training content back to their daily responsibilities, they are often unable to apply the new knowledge they received.
By adding solutions tailored and customized to your organization's unique needs, you can create more opportunities for your people to gain the skills they need to perform and develop in their roles. By giving your people the skills they need to feel and perform successfully, they can be better positioned and motivated to help their organization achieve the goals you've established.

We understand the importance of infusing the right instructional elements at the right time to promote an engaging, yet highly effective and job-relevant learning experience. To help maximize your training investment, at PASOFAL we can help prioritize your learning strategy, develop short and/or long-term plans that support your training goals, develop custom courses designed to close skill gaps and work within your budget.
Explore our available training courses for professional development and best practice in structural analysis and design. Attending one of these training courses will ensure you maintain the key competencies necessary for your lifelong learning and career development.
Founded in 1975, Computers and Structures, Inc. (CSI) is recognized globally as the pioneering leader in software tools for structural and earthquake engineering.
Autodesk, Inc. is an American multinational software corporation that makes software for the architecture, engineering, construction, manufacturing, media, and entertainment industries. Autodesk is headquartered in San Rafael, California, and features a gallery of its customers' work in its San Francisco building. 
For over 30 years, engineers worldwide have relied on ADAPT's industry leading software solutions to achieve the highest levels of design productivity and accuracy in their projects. Since 1981, ADAPT has been the most popular and recognized software for the design of post-tensioned concrete.
Bentley Systems is a global leader dedicated to providing engineers, architects, geospatial professionals, constructors, and owner-operators with comprehensive software solutions for advancing infrastructure.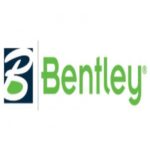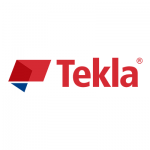 The Tekla solution is fully automated and packed with many unique features for optimized concrete and steel building design,so you can compare alternative design schemes, manage changes easily and collaborate seamlessly with BIM platforms.
Dassault Systemes has been created in 1981 by Avions Marcel Dassault to develop a new generation of computer-aided design (CAD) software to develop product life cycle management computer software.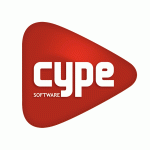 CYPE has been developing structure applications for more than 37 years. Software that carries out analysis of reinforced concrete and steel structures using stiff ness matrix methods and calculating horizontal and vertical forces, wind and seismic shear.
IDEA StatiCa Connection designs and checks welded or bolted connections, 2D or 3D joints, anchoring or footing of all topologies. We provide clear pass / fail checks according to EC / AISC / CISC standards in a complete report with drawings.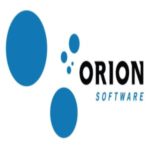 CSC ORION is now part of Tekla but structural engineers worldwide continue to choose the software for their structural design calculations, FE analysis, and steel and concrete building design.
ESTEEM Innovation is a leading Building Intelligence Modeling software-house involved in the research, development and marketing of the architectural and structural software products for the building and construction industry.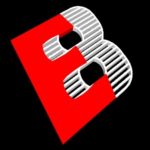 SPACE GASS is a multi-purpose 3D analysis and design program for structural engineers.  Its extensive range of features make it suitable for anything from beams, trusses and frames to buildings, towers, tanks, cable structures and bridges. 
ROKON® Structural Analysis and Design is a suite of over forty structural analysis, design and detailing programs. The first PROKON programs were developed in 1989, and today PROKON is used worldwide in over eighty countries. The suite is modular in nature, but its true power lies in the tight integration between analysis, design and detailing programs.
seismic design of structures
This training course delivers key advice and guidance on seismic design and analysis of structures to selected code of practice. Providing a comprehensive introduction to earthquakes and seismic design and analysis it will improve your design capability as well as your understanding of the application of code to your projects.
FINITE ELEMENT ANALYSIS (FEA)
FEA is a critical tool when it comes to product development. Simulation gives the product designer multiple performance conditions to test on the product designs.