FAÇADES AND SKYLIGHTS
Façade systems comprise the structural elements that provide lateral and vertical resistance to wind and other actions, and the building envelope elements that provide the weather resistance and thermal, acoustic and fire resisting properties. The types of façade system that are used depends on the type and scale of the building and on local planning requirements that may affect the building's appearance in relation to its neighbors. For example, brickwork is often specified as the external façade material, but the modern way of constructing the inner leaf consists of light steel wall elements (called infill wall) that have effectively replaced more traditional blockwork.
Other types of façade materials may be attached to light steel wall, such as insulated render, large boards, metallic panels and terracotta tiles. A wide variety of facade treatments and shapes may be created using light steel wall including large ribbon windows, curved and inclined walls, and with projections such as solar shading or balconies. Façade materials may be mixed to enhance the aesthetics of the building. It is also possible to pre-fabricate light steel wall panels with their cladding pre-attached.
In multi-story buildings, unitized curtain wall systems have been developed that are attached to the floors or edge beams of the primary steel structure. Steel and glass are also widely used in façade and roofing systems, and the local attachments are in the form of stainless steel brackets.
Other interfaces that affect the design of the façade include the attachment of brickwork to steel edge beams, the design of projecting balconies, solar shading and attachments of parapets.
APPLICATIONS
The building façade provides the separation between the inside and the outside environments but is also required to provide acceptable light levels and a visual connection with the outside in the form of views out of the building. The façade may also be required to provide the building user with openable windows for ventilation. In general, the separating functions include:
Weather tightness including elimination of water ingress and control of air permeability and resistance to wind actions
Insulation (both thermal and acoustic)
Control of solar gain and ultraviolet radiation and the management of views into the building
The building façade also provides the owner and the architect with a canvas on which to create an image representing the owner's business, ideals or outlook.
PASOFAL EXPERTS (PE) supports arrangements and design for different types of façade and skylights used on frame structures, types of brackets and their function, movements of the structure and their impact on the structure cladding. These structures include but not limited to: 
Arenas
Stadiums
Swimming pools and water parks
Commercial and multifunctional centers
Conference pavilions
Shipyards
Aviation industry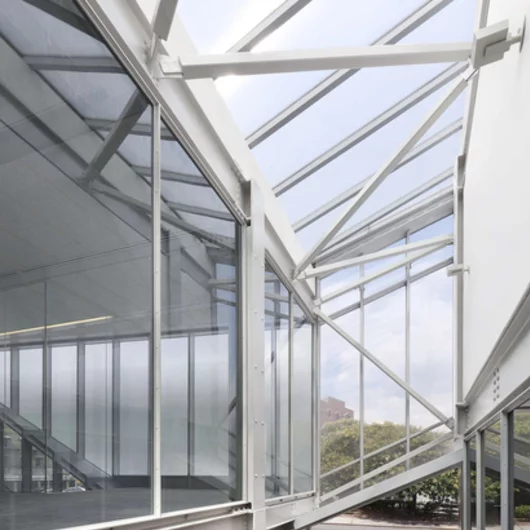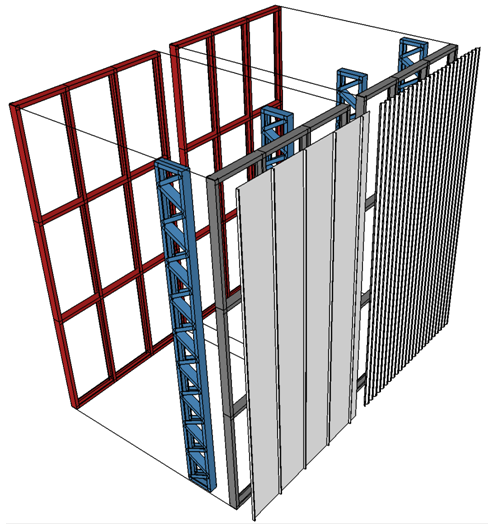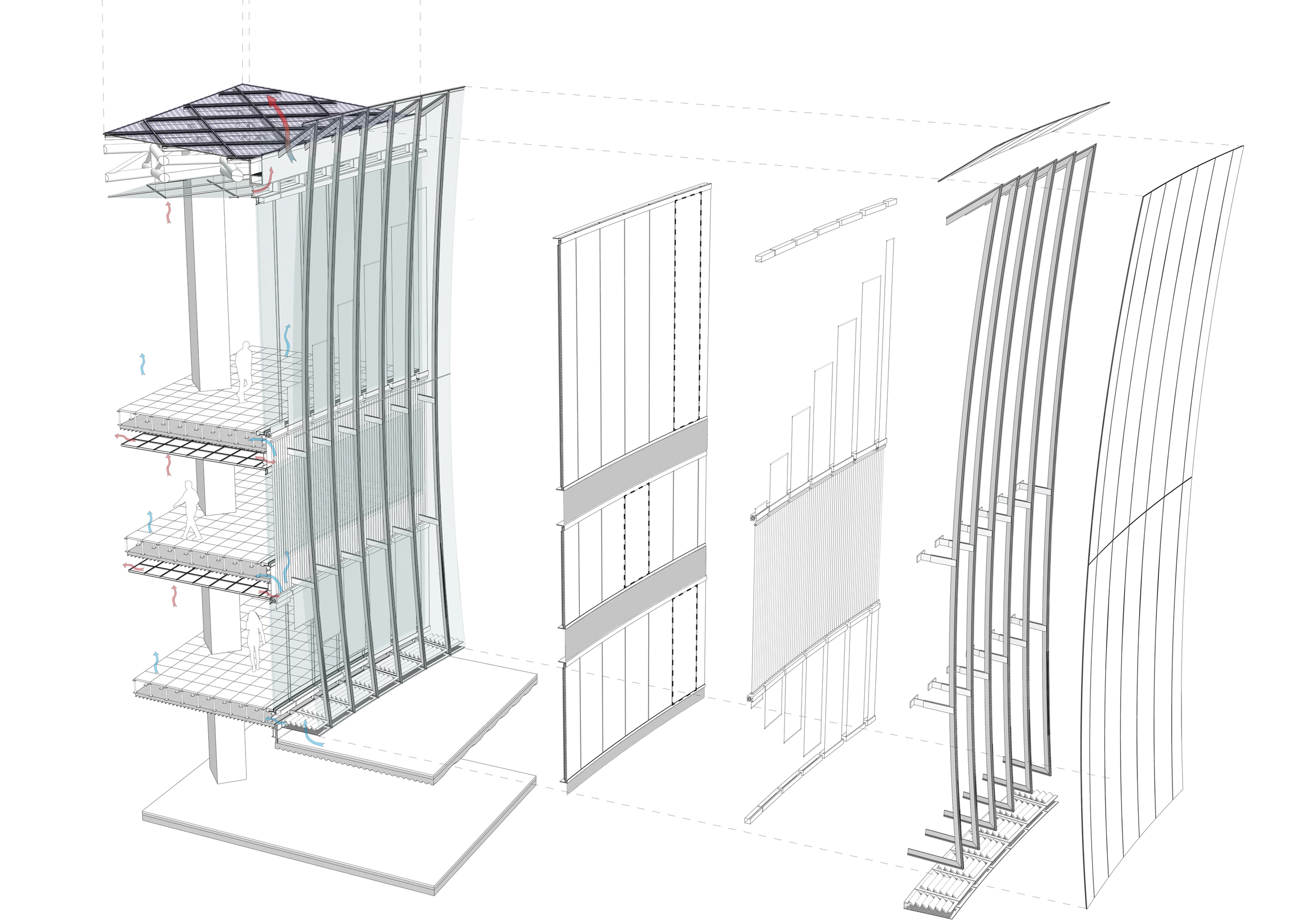 CURTAIN WALL PANELS
We know very well that, curtain wall panels are usually two-way spanning, supported on four sides by the transoms and mullions which frame them. Transoms span side to side, supported by the mullions which span from floor to floor. Loads are transferred by brackets, usually fixed at the edge of the floor slab. The mullions are usually provided with sleeved joints to achieve transfer of shear forces at the joints. Mullions are usually top-hung so that they act in bending and tension.
There are various types of curtain walls. The most common are:
With framed structures: consisting of interconnected vertical and horizontal elements to support to the glazed (openable/ fixed) or opaque panels;
With independent cells: consisting of a single modular element with a box-like behaviour, including the glazed or opaque cladding elements and the metal substructure, placed by means of precise fixings to the supporting structure;
Spider Glass Curtain Walls – Bolted Point Fixed Glazing: made up of fixed post to the building structure to which they will be anchored appropriate supporting elements of the windows (monolithic or double glazing) and / or of the cladding panels. These support elements may be spiders or rotules, located at the corners of the panels.
PASOFAL EXPERTS (PE) focus on the design and analysis of unitized curtain wall for different structures including but not limited to high-rise buildings, using advanced finite element and structural analysis methods. The curtain wall systems nowadays, even the simpler types, are far more sophisticate products than their early counterparts, though many of the earliest walls are still performing admirably. Curtain wall system technology has developed, over the years, requires highly engineering design skills. In this regard, PASOFAL EXPERTS (PE) has experience in design of curtain walls for years. It is noted that, design and construction of such systems are not only an assembly of several components, but an advanced technology with involves sophisticated calculation.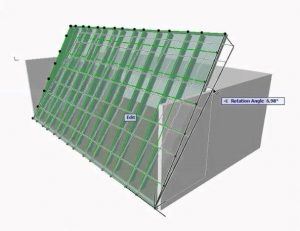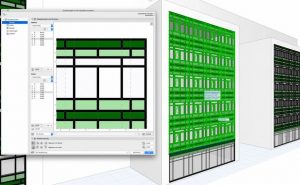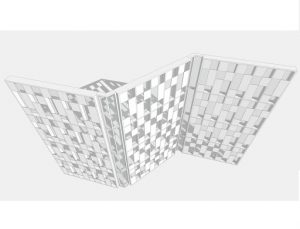 HEAT-TRANSFER MODELING
PASOFAL EXPERTS (PE) utilizes the state-of-the-art computer programs for analysis of heat transfer of façade systems. Using advanced technologies, we can model heat-transfer effects in building components such as windows, walls, roofs, and doors where thermal analysis is of concern. Our heat-transfer analysis allows you to evaluate a product's energy efficiency and local temperature patterns, which may relate directly to problems with condensation, moisture damage, and structural integrity. Our heat-transfer analysis is based on the Finite Element Method, which can model the complicated geometries of façade systems.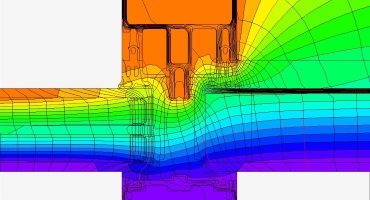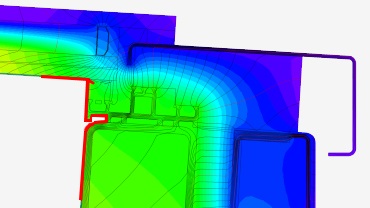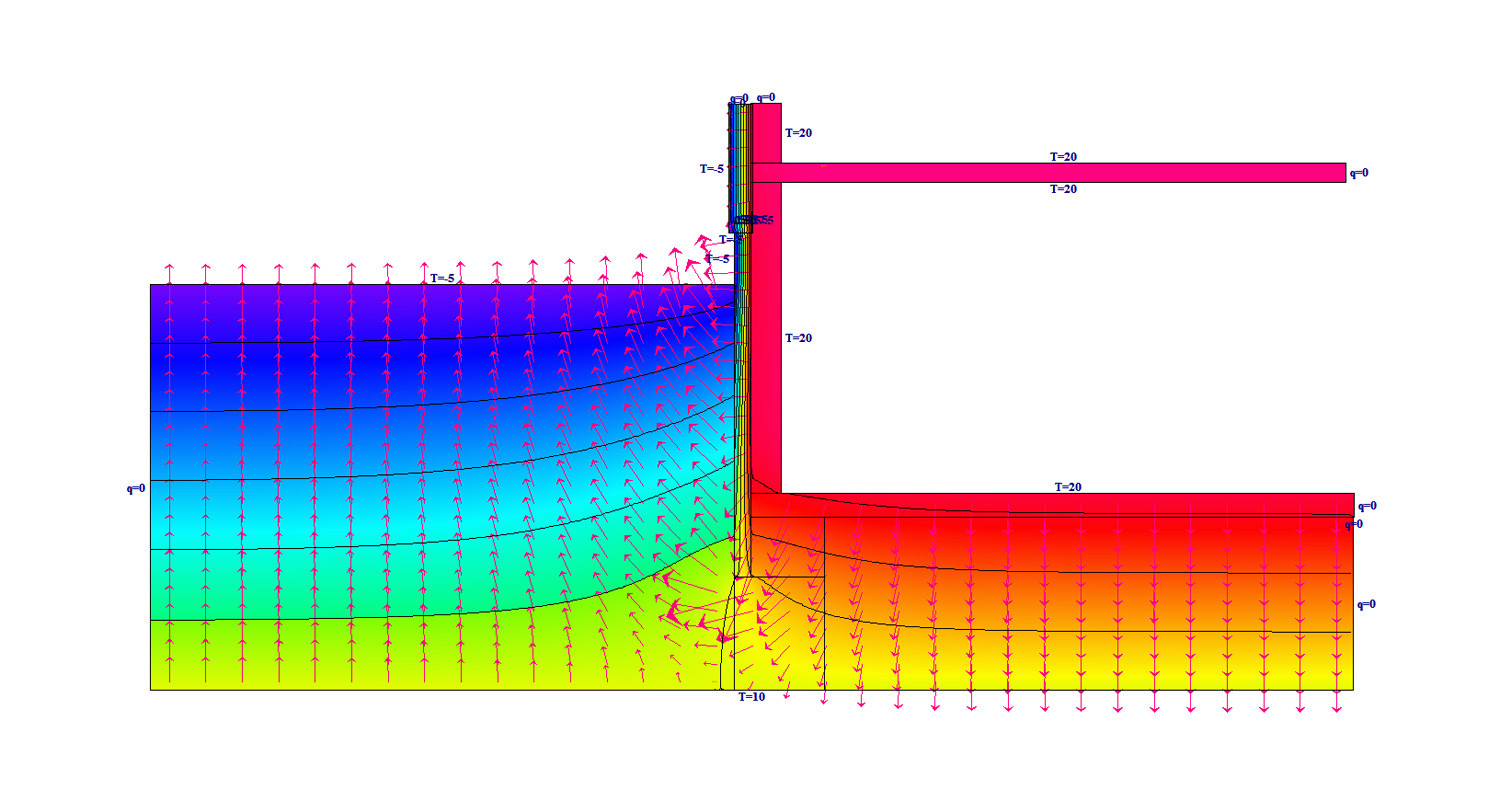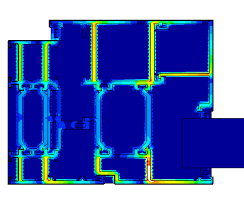 In general, clients have put their trust on PASOFAL EXPERTS (PE) for getting but not limited to following services under façade and skylight systems:  
Design of Non-building structures and non-structural components
Design of cable and rod trusses as structural sub-frames in facades
Design of Curtain Wall with Unitized and Stick system.
Design of facades with different materials; Steel, Aluminium, Composite Panel, Expanded mesh, Ceramic and Stone, Precast Concrete Panel, Wood, FRP, GFRC, CFRP, Etc.
Design of glass structures such as Glase Fin and Handrails.
Design of Sky Lights including but not limited to Free form trusses, Cables and Rods
Thermal analysis of Façade systems
Computational fluid dynamic (CFD) analysis, in particular for wind load effect on façade and skylight systems, considering local terrain and topographic features

System Design, Shop drawing, Fabrication drawing and Material take off
Take a look at the below images for further explorations: