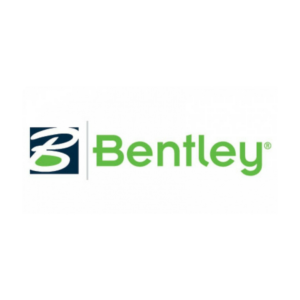 Bentley Systems is a global leader dedicated to providing engineers, architects, geospatial professionals, constructors, and owner-operators with comprehensive software solutions for advancing infrastructure. Founded in 1984, Bentley has more than 3,500 colleagues in over 50 countries, and is on track to surpass an annual revenue run rate of $700 million. Since 2012, Bentley has invested more than $1 billion in research, development, and acquisitions.
Design any type of structure and share your synchronized model data with confidence among your entire design team, using STAAD.Pro. Ensure on time and on budget completion of your steel, concrete, timber, aluminum, and cold-formed steel projects, regardless of complexity. You can confidently design structures anywhere in the world using over 90 international codes, reducing your team's need to learn multiple software applications. Thanks to the flexible modeling environment and advanced features such as dynamic change revisions and management, you can:
Lower total cost of ownership: Design any type of structure including culverts, petrochemical plants, tunnels, bridges, and piles 
Increase design productivity: Streamline your workflows to reduce duplication of effort and eliminate errors
Reduce project costs and delays: Provide accurate and economical designs to your clients and quickly turnaround change requests.
STAAD FOUNDATION ADVANCED
Get efficient foundation design and documentation using plant-specific design tools, multiple design codes with U.S. and metric bar sizes, design optimization, and automatic drawing generation. STAAD Foundation Advanced provides you with a streamlined workflow through its integration with STAAD.Pro or as a stand-alone application. You can design virtually any type of foundation, from basic to the most complex.
Easily model complex or simple footings, such as plant foundations supporting vertical vessels, horizontal vessels, tanks and other footings
Quickly model common foundations such as isolated, combined, strip, pile caps, and many more
Simplify challenging scenarios such as vibrating machine foundation, lateral analysis of piers, or mat design using FEA
Efficiently use your structural model with the foundation model through integration with STAAD.Pro, including automatically synced changes in both models. 
STAAD Foundation Advanced is used for the analysis and design of isolated footings, combined footings, strip footings, pile caps and mat foundations. It can be used as a standalone product or integrated with STAAD.Pro.
RAM Concept is a software application for the structural analysis and design of conventionally reinforced and post-tensioned concrete floors, mats, and rafts. RAM Concept contains an advanced feature set that allows for the design of a wide variety of floor systems including post-tensioned, reinforced concrete and hybrid systems, elevated slabs and mat/raft foundations, one-way slabs, two-way slabs, beams, and joist systems.
Historically, the vast majority of concrete floors have been analyzed by approximating a region of a slab as a frame (or design strip), and then analyzing the frame/strip using variations of conventional frame or moment distribution analysis techniques. There are two limitations to this approach. First, in irregular structures, the approximation of the real structure into a frame model could be grossly inaccurate and designing with the analysis results might not even satisfy equilibrium requirements in the real structure. The second limitation is that even in regular structures with regular loadings, the frame analysis approximates the slab/column interaction and provides no information regarding the distribution of forces across the design strip.
RAM Concept enables the engineer to design post-tensioned and reinforced concrete slabs by using a finite element model of the entire slab. RAM Concept can predict the elastic behavior of a slab much more accurately than frame models. In addition, the finite element method guarantees that the analysis satisfies all equilibrium.
RAM STRUCTURAL SYSTEMS (RSS)
Tackle projects with confidence and efficiently produce high quality and economical designs, using various concrete, steel, and joist building materials; all in compliance with your local building codes. Quickly design, analyze, and create documentation for your building projects, saving time and money. Design anything from individual components to large-scale building and foundations. Increase your productivity by eliminating tedious and time consuming tasks with RAM's practical applications. RAM maximizes your software investment with one fully integrated application suite offering complete building analysis, design, and drafting for both steel and concrete structures. Easily share your structural data with applications such as Revit, Tekla, and Bentley's AECOsim Building Designer through Integrated Structural Modeling (ISM) workflows.
RAM Elements is a unique combination of a 3D finite element analysis/design program with structural engineering toolkit modules for every day engineering design needs.
Design of hot-rolled and cold-formed steel, wood, masonry, and concrete can be done, all within a single model in one interface.
RAM Elements provides structural engineers with a toolkit set of modules for the analysis and design of structural elements, including: concrete beams, continuous beams, reinforced concrete columns, wood structures, trusses, spread or combined footings, retaining walls, tilt-up walls, concrete walls, and masonry walls.
RAM Connection is also integrated grated with RAM Elements with an appropriate license. Steel connections can be designed without leaving the RAM Elements interface.
RAM Connection can check or design connections in seconds. Whether you design connections or need to check connections designed by the shop, RAM Connection is the software for you. In just one low-cost package, you get both AISC ASD and LRFD as well as BS5950-1 connection design and optimization for shear and moment connections, braced frame connections, and column and beam splices. Through its seamless integration with the RAM Structural System, RAM Elements, and STAAD.Pro, RAM Connection raises the bar to a new level of productivity. All data regarding member sizes, joint geometry, and forces are transferred directly from either the RAM Structural System, RAM Elements, or STAAD.Pro to RAM Connection.
AECOSIM BUILDING DESIGNER
Design, analyze, document, and visualize buildings of any size, form, and complexity. Effectively communicate design intent and bridge barriers between building disciplines and geographically distributed teams. AECOsim Building Designer provides building information modeling (BIM) advancements so you can deliver buildings faster and with greater confidence in your design, workflow, capabilities, and deliverables through:
Multi-discipline: Increase collaboration among architects, mechanical, electrical, and structural engineers with a shared set of tools and workflows
Interoperability: Integrate information you have from multiple formats and easily work on projects of any size
Information-rich deliverables: Clearly communicate your design intent with reliable deliverables that you can easily customize
Unrestrictive design environment: Model anything with total freedom from buildings with simple to highly complex geometry and designs
Building performance: Simulate buildings and predict real-world performance of the asset quickly and with precision to explore various options for iterative refinement.
With MicroStation, you can easily view, model, document, and visualize projects of any size or complexity. Use MicroStation to deliver projects smarter. With proven MicroStation technology, you can confidently take on any design, construction, or operations project. No matter what design information you are working with or what kind of deliverables are required, you can rely on MicroStation's flexibility and power to get the job done on time and on budget.
The MicroStation family of products provides traditional CAD capabilities and the power and versatility to precisely view, model, document, and visualize information-rich 2D and 3D designs of all types and scales, working for professionals in every discipline on infrastructure projects of every type.
Quickly design and review your steel connections, such as beam to column, brace end, member splices, anchorage to concrete, complicated multi-member joints, and many more. Thanks to our library of international standard connection types, you save time and money by quickly designing connections and producing your CAD drawings all within one easy-to-use application. You can easily verify your connection results and quickly generate a concise design report summarizing all checks and connection statuses.
CAPABILITIES
Comply with seismic requirements
Design and detail seismic force-resisting systems, generating seismic loads according to the relevant building code. Consider these forces in the design of elements and, where applicable, the design of frames and the larger structural system. Enforce the ductility requirements of the selected design code in element proportioning and detailing.
Design structural steel connections
Design and detail structural steel connections, including beam-to-beam, beam-to-column, brace end, and complex multi-member connections. Simplify the arrangement of plates, stiffeners, bolts, and welds with a comprehensive library of standard connection types. Easily compare the economy and practicality of connection scenarios.
Design to international standards
Extend the reach of your business practice and take advantage of global design opportunities by using a wide range of international standards and specifications in our design products. Complete your designs with confidence thanks to extensive support of international standards.
Produce structural design documentation
Generate structural design documents including necessary plans and elevations that are used to convey the design intent. Changes made to the 3D model are automatically updated in the documentation.
Produce structural details
Produce detailed 2D drawings directly from design results established in the structural model. Customize the style and format of the drawings using settings offered within the software.