Hii Ing Liang
 Structural Design Engineer
 With PASOFAL, you will experience a friendly training while remarkable information is transferred. This takes place when you have skilled engineer as   a trainer with nice explanations and very helpful practical solutions. Furthermore, in PASOFAL you become familiar with advance modelling, analysis   and design procedures. Great team!
 Mohamad Nur Amin Bin Abdull Rahman
 Bridge Design Engineer
 Northern Engineering and Equipment Sdn. Bhd (Malaysia)
 The trainer from PASOFAL was very knowledgeable to teach the software, when he could address all the questions and gave a good solution to each.   The training was attractive. In addition to these, the people from PASOFAL keep themselves responsible as much as possible even after getting   training or providing service. Keep a good job! 

 Chai Wai Seng
 Senior Structural Engineer
 T.Y.Lin International (Malaysia)
 Through Dr. Khaled Ghaedi's explanations on software technologies, I have learned much about the capability of IDEA StatiCa Concrete design   software, which helped me to automate our design process. I had also a challenging steel connection design and I could also use IDEA StatiCa Steel   Connection design to solve the issue with the help of Dr. Ghaedi. Dr. Ghaedi is kind and friendly.  Taking the time out of his busy schedule, he had   helped me to review on my model and had provided sound technical support and solution. Supportive solutions!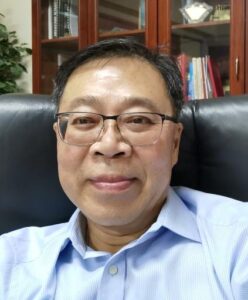 IR (P.E.) Adrian
 Director
 Industrial insulation services (Malaysia)
 We received a great service from PASOFAL Engineering group for Finite Element Analysis (FEA) of a large size exhaust pipe system with complicated geometry. The results of the Finite Element Analysis were in full detail where the result is in line with our plan. Having the stress and other several calculations provided by PASOFAL team helped us to meet the tolerate value which showed that the project are successful during the job completion. The PASOFAL's FEA accurate calculation report really gives us a nice back up that will answers most of our clients' questions on the exhaust piping integrity, etc. before and after the installation. Solid group!